2018 CANADIAN BIOSOLIDS & RESIDUALS
CONFERENCE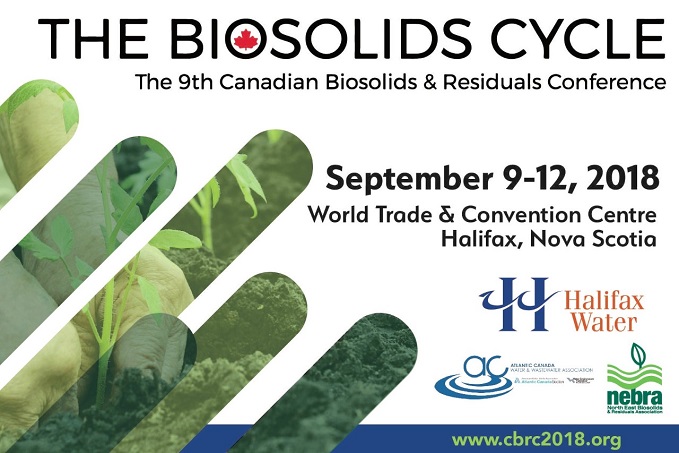 "Imbibe the knowledge.  Replenish the passion.  Learn from each other."
SAVE THE DATE! 

Register by July 1st & be entered in a free registration raffle!
Halifax Water, ACWWA & NEBRA welcome you to the best biosolids conference of the decade – including all that gracious Halifax has to offer! This international conference is in the brand new World Trade and Convention Center near the harbor, downtown – a world-renowned destination. And "Halifax is at its best in September. And what's not to like about local seafood (lobster!)?"  And it's affordable!   (U. S. attendees – enjoy the Canadian dollar discount.) 
Registration: Meals & 2 evening networking events included!  Early-bird discount. Drawing for free registration.  
Networking events: Three evenings of the best Halifax has to offer – including a tall ship harbor cruise, a brewery feast, & a speakeasy.
Student rates & prizes:  $750 1st prize for winning student presentation. Student discount (& first 10 students free!)
Tour: Includes Tuesday evening networking event, facilities tour & BBQ pig roast lunch (& veggie option) at a farm growing with biosolids – for just $60!
SPONSORSHIP OPPORTUNITIES STILL AVAILABLE, DON'T MISS OUT!
Download the Sponsorship Program to complete the enrollment form or contact:
Clara Shea
902-434-6002
This e-mail address is being protected from spambots. You need JavaScript enabled to view it