CRAIG KELMAN & ASSOCIATES SCHOLARSHIP WINNERS
Congratulations to our 2017/18 Craig Kelman & Associates Scholarship Award Winner! 
Kayla Freeman - NS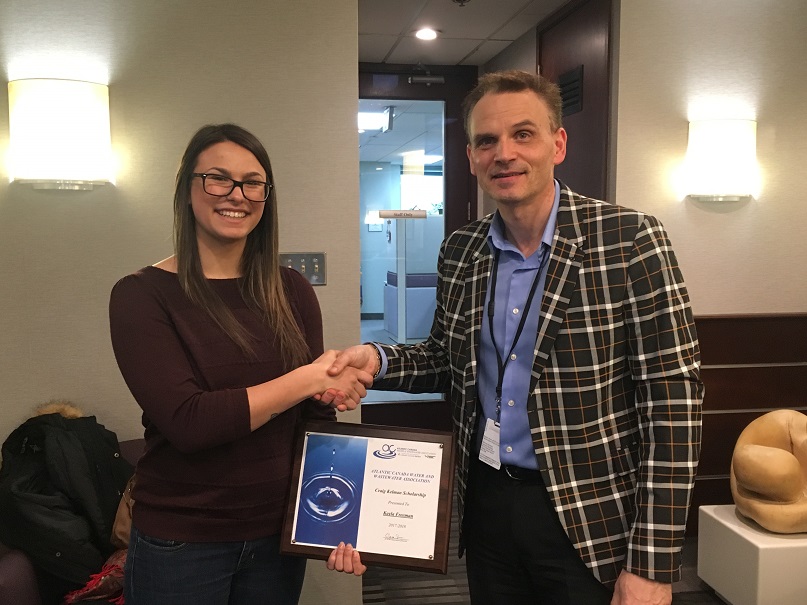 Kayla Freeman is currently in the Environmental Engineering Technology program at theNova Scotia Community College (NSCC). During her time working full time at Michelin North America in Bridgewater she began to realize her real desire was to work in an engineering field and having more time to research programs in environmental engineering looked like a great fit. After finishing her first year in the program she was even more inspired by the program and her teachers. Moving into year two she has already begun researching the Mikumi Project in Tanzania. During her time in High School she was very involved student council acting as Vice President for a year and for four years was her class representative. Student council provided her opportunities to volunteer for Student's for Social Justice committee and worked with We Day Toronto. When Me to We came to Halifax she volunteered in 2013-2014. Additionally, she was involved with NSSSA for five years and in her final year was part of the regional cabinet. Locally she volunteered at her local fire hall during fundraising events like the community dinners. 
Past Craig Kelman & Associates Scholarship Recipients
2016/17 Academic Year 
Kate Barnes - PE
Caroline Stratford - NS