CANADIAN STOCKHOLM JUNIOR WATER PRIZE
Attention High School students in Atlantic Canada!  The
International Stockholm Junior Water Prize
contest, which is held during the World Water Week in Stockholm, Sweden each August, aims to encourage young people's interest in issues concerning water and the environment. The award is given annually for an outstanding water project by a young person or a small group of young people. With this, the competition seeks to inspire young people to a continued engagement for water and the environment. 
The Canadian participant for the contest is selected through the Canada Wide Science Fair by a panel of judges supplied by the Canadian Water Environment Federation Member Associations. The winner of the Canadian Stockholm Junior Water Prize (CSJWP) contest competes at the International Contest.  More information on the CSJWP competition can be found at:
Congratulations to the winner of the
2018 Canadian Stockholm Junior Water Prize!
Holly Tetzlaff
East Northumberland Secondary School

Brighton, Ontario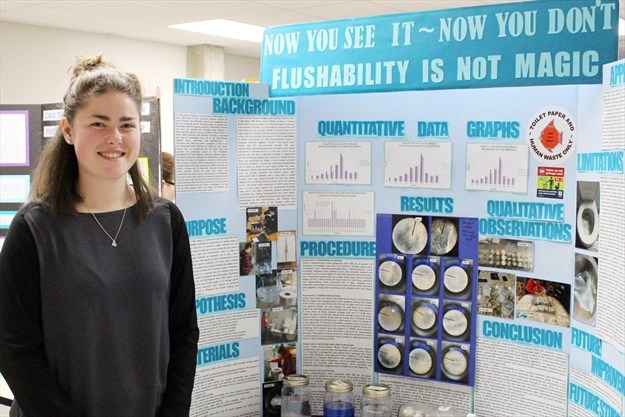 To read about Holly's project, click HERE.
2017
Nicole Schmidt
Sir Winston Churchill High School

2016
Caitlyn Pratt
2015
Markville Secondary School
Hayley Todesco
Queen Elizabeth Junior Senior High School
Hants East Rural High School
Arnaud Desrosiers
Shayla Larson & Adam Noble
Alexandre Allard and Danny Luong